Impressive Trade Show Booth Design Ideas
Posted on by Dawn Perminter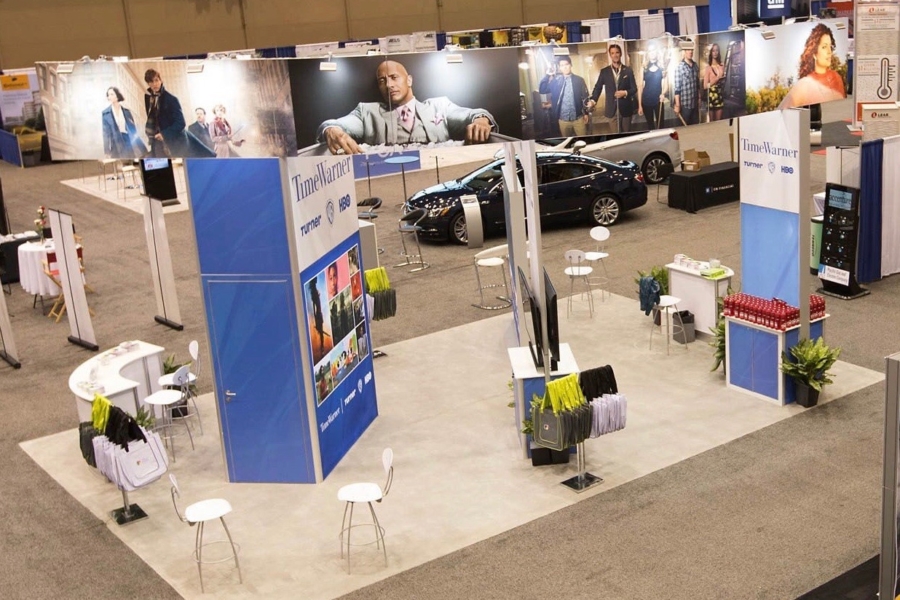 When you're working on trade show planning, it can be easy to forget the most important part – your audience! How do you develop a trade show booth that will attract prospective clients and impress them enough that they remember your business after the show? Here are some easy ways to get started creating a booth and approach that will produce strong real-world results after the show is done.
Impressive Trade Show Booth Design Ideas
Custom trade show booth design

. Tired of seeing nothing but booth after booth with a banner, table and brochures? So is everyone walking past your booth. Add color and a well thought out custom trade show booth design to draw in traffic. Consider adding interactive displays, raising the tables to waist height and open up the interior to make your booth more inviting to your prospects.

Giveaways

. Who doesn't love free stuff? At large events, a free bag to put swag in is a great way to get someone to come talk to you for a moment, and then serves as a moving sign to draw more attention to your booth as that prospect continues to move around the floor. Other options to consider are small rechargeable battery banks, water bottles, travel mugs, pens, notebooks and similar giveaway items that will be used at the event.

Charging stations and relaxation points

. With today's tech addiction, having a place to recharge devices is a great way to get people into your booth. Even better, make sure you have a few comfortable chairs and small tables for attendees to relax for a few minutes. Though this isn't a place for high-pressure sales, you can definitely take advantage of your temporarily immobile audience to chat them up for how your company can benefit their business.

Food and drinks

. But what if people are just too busy at events that have a lot of seminars or classes? Having private-labeled food, bottled water and coffee available brings people to your booth. When the prospect walks around with their treat later on, it's a mobile billboard for your booth.

Games

. Many of today's expo attendees are about instant gratification. Though drawings for big-ticket items will often draw some attention, many individuals are more interested in finding out if they've won something right now. Whether it's a wheel spin, quiz or similar concept, gamification is alive and well in the trade show industry.
By designing your trade show booth with your audience in mind, your trade show planning will prove successful, translating contacts into profit for your business. But what about when you're planning a large event? With everything that needs to happen, it can be hard to see the forest for the trees. Fortunately, 21st Century Expo Group is here to help! We'll handle all the details so that you can focus on the event itself. Contact us today for details on how to get started.