10 Myths About Trade Shows
Posted on by Dawn Perminter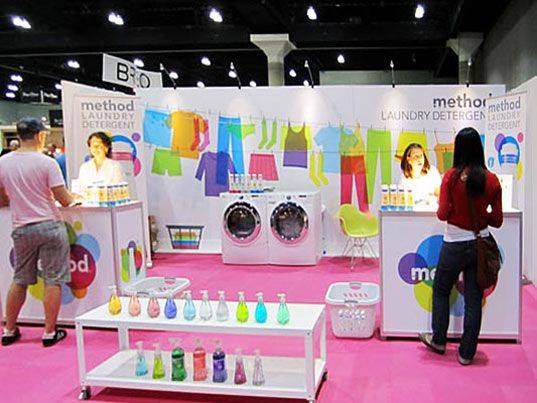 People have strong opinions about trade shows, ranging from whether they are worth your time to how to manage logistics.
The truth is the path to a successful trade show is deep in the jungle with decoys and traps camouflaged as cliches, old adages, or words-of-wisdom. But if you're reading this post, you're about to obtain the ability to distinguish the facts from the fables.
Below are 10 common myths, and why you shouldn't believe them.
It doesn't matter which trade show you attend, what is important is that you meet people.
A successful trade show begins when you choose which ones to attend. Participate in ones that draw your target audiences, are specific to your industry, or allow you to have a unique and valuable presence.
All you need to do is set up and man the booth.
This is actually a recipe for disaster. Trade show planning is a must, and includes market research, booth design, and more. Expert support can help you develop the perfect trade show plan to fit your needs.
It doesn't matter how much you spend because you'll make it back in sales and leads.
Trade show participation must be one element of a marketing plan, and a budget is necessary to evaluate the effectiveness of this process. Develop a budget for each trade show and compare it to actual costs and revenues generated to determine the value of the process.
Every event location has its own logistics team, so you don't have to worry about that detail.
Logistical failures lead to trade show disasters, and is not something you want to leave to chance. Track your exhibits and freight closely, or hire an expert to manage this process for you.
All exhibits are created equal.
A walk down any exhibitor aisle will seem to support this myth, with an array of cookie-cutter displays one after another. But you will also see the standouts, the ones that are unique, draw the eye, and the crowds. Custom exhibits are worth the investment, paying for themselves in increased sales and actionable leads.
You must have a small exhibit if you don't have room to store it.
The truth is, you don't need to store it yourself. 21st Century Expo Group can store your exhibits and have them waiting for you at your next event.
Smaller brands can't be successful at trade shows.
Wrong, they just need to be more strategic about selecting which shows they attend. As an encouragement, think about the fact that 81% of trade show attendees have buying authority. Trade show planning is key to capitalizing on this statistic, especially for smaller brands.
A fishbowl for business cards and a good give away are all you need to generate leads.
This is true, if you want poor quality leads with low conversions. Instead, use added-value activities for your target audience, spend time with attendees and note their need and interests, and follow up within a week after the show.
Business cards collected at a trade show is a valuable asset.
Yes, and no. By themselves they are potential assets. Input them into a database and manage the information through follow up contact and target marketing activities to convert them into sales, and now you have an asset.
When the trade show is over, it's time to move on to the next one.
This is true, if you want to continue to make the same mistakes or refuse to improve performance. Take the time to evaluate your post-event successes and failures, and adjust your processes for the next trade show.
Good Luck With Your Show!
When preparing for an upcoming trade show, make sure you're ready for any myths that may be ahead. Instead of stressing out over what's fact and myth, just give 21st Century Expo Group a call — our experts will help make your next exhibit or show a success. Best of luck with your event!